Home
>
Orientation to MN Home Care Statute 2014: Basic and Comprehensive Syllabus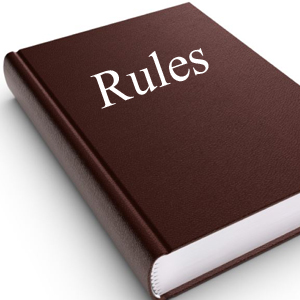 Orientation to MN Home Care Statute 2014: Basic and Comprehensive
Purpose
New or renewing home care licensees and their staff members will provide care compliant with scope of services for the agency's license as identified in Minnesota Statute 144A.4796.
Description
In order to provide safe, appropriate and effective care to clients, it is important for all home care licenses and staff to understand the home care requirements for their state prior to providing care or services. These requirements establish the parameters for appropriate care and services provided by the agency as well as the individual.

This course is designed to provide every individual applicant for a Minnesota home care license, and every person who provides direct care, supervision of direct care, or management of services for a licensee, knowledge of the home care requirements as identified in Minnesota Statute 144A.4796.
Delivery
This is a self-paced course with optional knowledge check quizzes after each lesson. These non-graded quizzes allow you to check your understanding of the lesson objectives before proceeding to the next lesson. After the final lesson you will be required to take the final exam. You must score 80% or higher to pass the course and obtain a certificate of completion.
Objectives
List the types of home care licenses and license exemptions in the state of Minnesota
Identify basic services and qualifications of personnel available through state regulated home care providers
Identify basic components needed in a client/provider service plan
Describe the basic services and structure of the hospice provider
Describe the rights of home care clients including the process for reporting and resolving complaints
State the procedure for reporting abuse of neglect situations
Define the process for reporting client complaints
Outline the process for handling emergencies and use of emergency services
Contact Time
1.6 contact hour(s) Based on 60 minute contact hour
Estimated Time
The estimated time for completion for this activity is 1.6 hours
Intended Audience
This course is designed to meet the continuing education requirements nurses, therapists, social workers and other professional home care staff.
Course Planning Team
Kathy L. Richie, RN, BSN; Kristi Kiehne, MBA; Patricia Jump, MA, BSN, RN; Kristina Schlottman RN, BSN; Jeanette Mefford, RN, BSN, MPH, HCS-D
Course Expiration Date
As required by ANCC, this continuing nursing education activity must carry an expiration date. You must complete the content, Final Quiz and Course Survey on or before that day. The last day to successfully complete this course and receive a Certificate of Completion will be December 31, 2019.
Disclosure Statements:
Author Updating
Patricia Jump - RN PHN MA
Technical Nurse Consultant, President Acorn's End Training and Consulting. Patricia Jump received her Bachelor's in Nursing Degree from Winona State University and her Masters of Arts Degree in Health and Human Services Administration from St. Mary's University. She has over 25 years experience in the health care field and almost two decades of public speaking experience. As a professional trainer and consultant, Patricia conducts seminars across the country for all levels of employees in business, professional associations, educational organizations, churches, and government agencies. Additionally, she serves as personal coach, consultant, and retreat facilitator for home care leaders and organizations throughout the nation.
Author Originating
Jeanette Mefford - RN BSN MPH HCS-D
Jeanette Mefford is a home care consultant with more than 30 years of experience in administrative and clinical management and leadership. Through this experience, she has gained extensive knowledge and experience in federal as well as state regulation and compliance requirements, OASIS and Prospective Payor System. She is a recognized a leader in education and training seminars in Minnesota as well as nationally.
Copyright
Materials used in connection with this course may be subject to copyright protection. Retention of the materials for longer than the class term, unauthorized further dissemination of the materials, or use of copyrighted materials in any way other than intended for this class is prohibited by Copyright and Teach Act laws.
Acknowledgment
This course was developed with Rochester Community and Technical College's Continuing Education and Workforce Development Division located in Rochester Minnesota. Development was funded from the Minnesota State Colleges and Universities System.
Evidence Based References
MN Statutes 144A.43 to 144A.83
(2014) - -
MN Statutes 626.556 – MN vulnerable minor law
(2014) - -
MN Statutes 626.557 – MN Vulnerable adult law
(2014) - -
Criminal Background Studies Chapter 245C
(2014) - -
Code of Federal Regulations, title 42, part 484
(2014) - -
Dementia Disclosure Requirements 325F.72, subdivision 2, clause (4)
(2014) - -
Health Care Directive Act Chapter 145C
(2014) - -
Statement of Home Care Services – Comprehensive Home Care Provider
(12/13) - - http://www.health.state.mn.us/divs/fpc/comphomecare/
MN Home Care Bill of Rights
(2014) - - http://www.Health.state.mn.us/divs/fpc/
Course Code
RNORC
Course Category
Professional Health